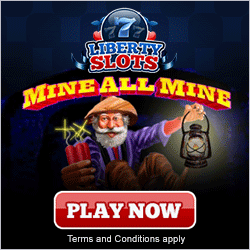 History of Slot Machines
Slot machines have quite a few changes since their early days of cast iron casings and awkward mechanical components. It was in 1895 that Charles Fey, a car mechanic in San Francisco, put together the first device that can be considered a slot machine.
In 1907, Fey partnered with the Mills Novelty Company to produce the first commercial slot machine, the Mills Liberty Bell, which was based on Fey's three reel design. Originally, a few casinos installed them as a simple diversion for casual gamblers. Some say they were originally installed as a way to entertain the wives and girlfriends of the men who frequented casinos in Las Vegas.
It wasn't until the 1930's, however, that slot machines really took off. Before long, revenue from slot machines began to catch up to the earnings of the table games, and in the 1980's they accounted for about half of casino earnings. But their popularity growth didn't stop there. By the 90's slots had actually surpassed the table games in popularity, and now they account for somewhere around two-thirds of casino revenue in the US.
Along with the evolution of their popularity, slot machines have also advanced significantly in the way they look and operate. The earlier mechanical slot machines gradually became more streamlined and less cumbersome, eventually switching over completely to the computer operated machines found in casinos today. And their evolution continues even now, with the invention of machines that accept bills, credits and tokens, and the emergence of penny machines that can take hundreds of coins at once. The old three reel slot machines are quickly disappearing, to be replaced by more complex machines with four, five, or more reels and hundreds of symbols. Video slot machines have also become the norm, and bonus games were added to the mix in the mid-90's.
Charles Fey would no doubt be extremely surprised if he walked into a casino today – not only by the fact that he was alive again, but by the fact that his invention is packed into every available space, with people flocking to them in droves, rows and rows of flashing lights, ringing bells, and spinning reels all based on his simple idea.