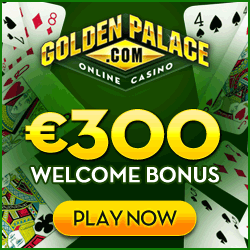 Slot Tournaments: Finding the Best Ones and Getting Invited
When going to a slot tournament, it is important to keep in mind that the gaming industry is an entertainment business. Slot tournaments, basically, are promotions of this industry. They are designed to get people in the door of the casino, where it is hoped they will stay and spend money. Of course, your objective will be to gain as much from these promotions as possible while spending as little as possible.
It can be argued that there is no real skill in winning a slot tournament, and this argument is somewhat true. However, the real skill comes in choosing the right promotion, getting the most value from your choice, and improving your relationship with the casino in order to be offered more promotions in the future. If you keep this in mind, you're well on your way to becoming a master in the slot tournament circuit.
The Basics of the Slot Tournament
Buy-in vs. free: A slot tournament with a smaller prize will often require you to pay anywhere between $10 to $200. Most buy-ins are open to the public. Strangely enough, slot tournaments with bigger prizes are usually free – the catch is they are by invitation only.
Prizes: Every slot tournament has a grand prize for the top score, as well as smaller prizes for lower scores. Some pay the top 10%, some pay one-fifth, and some may even pay half, or give smaller prizes to everyone. Prizes can range from hundreds of dollars to a hundred thousand. A few tournaments have particularly massive prizes. Bally's, and Paris and Harrah's, for example, have tournaments with a top prize of $1 million.
Rounds: Players compete in rounds, building points throughout each one. They usually run anywhere between five to 30 minutes. Some slot tournaments have only one round and others may have two or three.
Tournament Groups: Players are often divided into smaller groups to play at different times, sometimes even over a period of a couple of days.
Racking Up the Points
The slot machines at slot tournaments are specifically designed for tournaments. The difference? The payout is about 20 times what a regular slot machine pays out. The downside is that these machines won't spout out money; you'll only be earning tournament points. The idea is to get into a rhythm and keep those reels spinning continuously.
Getting in on the Action
As mentioned above, the best slot tournament is an invitational slot tournament. The only way to get invited is to make the casino aware that you exist and that you are a slot player – to do this, join the casino's players club. The casino will then be able to track your activities to determine if you are a slots player. If you want to be invited to a slots tournament then play slots! This may not be enough by itself, however. If you've never played in a tournament, you might want to consider a buy-in tournament, which will get you on the radar of the casino's marketing department. Casinos consider a number of things when inviting players, including daily play as well as cumulative play. Additionally, if you are playing at a variety of different locations, you may want to concentrate your play on one or two properties. Another important thing: do not put yourself into a no mail or no e-mail category or you will not be invited.

Comparing Tournaments
To get an idea of what tournament will give you the best deal divide the total prize pool by the number of contestants in the slot tournament. This will give you the average value of competing. Then, add the cost of the gifts you receive (food, rooms, etc.). Subtract the entry fee, and if the end result is negative, then you're paying out more than you are getting back. If it's in the plus, you have a good value tournament. Of course, just because it is in the negative, it is not necessarily a bad tournament – it may have better odds of winning or bigger prizes, etc. This will simply give you an idea of the value.
Upcoming Slots Tournaments at OnlineVegas.com
Start
End
Game
Entry
Stake
Rebuy
Prize Pool
Event
We couldn't find any Slots specific tournaments, but you might enjoy these...