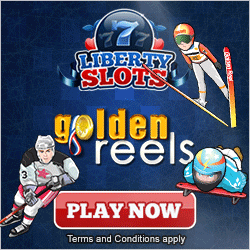 Gambling Addiction
Pathological gambling, or gambling addiction can be damaging not only to the person addicted, but also to that person's family and community. Gambling addiction is an illness that can progress and worsen, so if you suspect you are addicted to gambling, do not hesitate to get help immediately. The good news for gambling addicts is that the illness can be diagnosed and treated.

Just as other addictive disorders rely on the manipulation of irrational emotions, so too does gambling addiction. Common symptoms of an addicted gambler are exaggerated optimism after a win, unwarranted hope and compulsive optimism after a lose and denial after large losses and always, or frequently feeling a desire to gamble.

Gambling addiction is a dark fog that envelopes a gambling addict's life - if you are addicted, there is a good chance you will not even see past this fog to realize it. A gambling addict may end up spending less time with their children, partner, family and friends, and may end up spending large amounts of their family's money, quite possibly the entire family savings. If you haven't experienced this yet, and can't see yourself experiencing this in the future, think again - no one who becomes addicted to gambling ever imagines that such a fate might befall them. Things like this generally happen when the gambling addict enters the "desperation" phase of gambling addiction. This phase may also lead a gambler to steal or do other unethical things just to get the money they need to feed their addiction.

At work, addicted gamblers may spend their time gambling online or simply skipping work entirely to gamble, which, and this is not uncommon, may lead to a loss of employment. All the while, a gambling addict has the illusion of an end to the losing streak, which serves as a compelling piece of bait, always hanging just out of reach. The truth is, you are much, much more likely to be struck by lightening than you are to hit the big jackpot.

If you are a parent or a teenager, you must also be aware that research has shown teenagers to be three times more likely to develop a gambling addiction. And with the invention of online gambling, it makes it much easier for them to do so. Adults too, however, must be wary. Many gambling addicts have been able to gamble away their fortunes from the comfort of their own home.
There is a lot of fun to be had at the casino or in online gambling, but when this occasional leisure activity begins to take up large portions of your time, become aware of your motives and expectations of gambling. Are you doing it with the expectation that you'll strike it rich, changing your life forever or easing your financial burden? The truth is, and this may sound corny, happiness does not come from money - studies have shown that even when people do win large sums of money, the initial thrill wears off eventually, leaving them just as unhappy as before they won. If you are using gambling as a way of projecting your hope into the future, you must realize this and see gambling for the leisure activity it is meant to be.
You may also be using gambling as a way to escape reality. Psychologists know that every addiction arises from an unconscious refusal to face and move through our own pain. Every addiction starts with pain and ends with pain. If you are addicted to gambling, you are probably using it to cover up your pain or other feelings, even if you weren't aware of them. But every addiction reaches a point where it does not work for you anymore, and then you feel the pain more intensely than ever.
If you feel you might need help from a professional regarding your possible or probable gambling addiction, do not hesitate to see a psychiatrist, or visit Gamblers Anonymous. When your leisure activity turns into a dependency, you need to start thinking about whether or not it has become less about fun, and more about false hope or escaping reality.