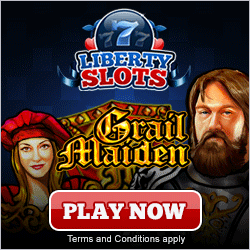 Progressive Slots: Win Millions or Lose Trying
It's the American dream. Win millions for doing absolutely nothing… Well, almost nothing. Progressive slot machines may entice you with their huge payouts, but it is important to be aware that the odds of winning with a progressive slot is much less than the odds of winning with regular slot machines. Therefore, it is important to be careful not to get caught up in your quest for the jackpot.

Why So Big?

A progressive slot machine is linked together with many other machines across various casinos. A percentage of the money played on each machine is continually added to a jackpot, which can sometimes reach into the millions. Anyone anywhere on any of the machines can win the jackpot.

The Odds

The odds of hitting the jackpot on some of these machines are 20, 30 or even 40,000,000 to one. Not very favorable. You have more of a chance of getting struck by lightening… while being attacked by a shark. It's a good idea then, if you are looking to maximize your casino playing time, to stay away from these machines or limit your time on them.

Watch Your Bankroll

If you can't help but chase the excitement of playing progressive slots, allocate some of your bankroll to simple fun. Don't expect to win the jackpot when playing a progressive slot.

Maximize

Imagine you hit the jackpot, only to observe that it was on a play that you didn't insert maximum coins. Well, I hate to say it, but it's your own damn fault – if you had read the help screen, or the side of the machine, you would have learned that the jackpot can only be won with maximum coins. If you aren't going to play maximum coins, there is no point in playing a progressive slot. You can't win the jackpot and the payout percentages are significantly less.

You might as well go for the biggest progressive slot jackpot if you're going to play them as well. Progressive slots generally advertise the size of the jackpot, and if you are playing for fun and not expecting to win, you may as well go for the big one.

If you feel like having some fun on a real online progressive slot, go here, or if you're interested in learning more about strategy, check out our Slot Machine Strategy section, or our Gambling Money Management section.