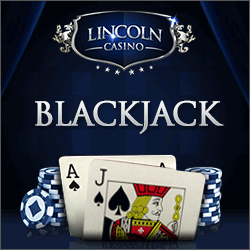 The Best Bonus Slots
Prior to the mid-90's, there was no such term as a bonus round in the slot machine world. But in 1995, all of that changed. One company, Anchor Gaming, released a game called Silver Strike that had a little window within the main body of the machine offering players a chance to win a bonus. The bonus, a shot at winning commemorative coins, had nothing to do with the main game. Slot players took to the machines like starved pigs to sacks of cheese. Very shortly after this, Anchor came out with a feature that forever changed the world of slot machines. They simply mounted a standard roulette wheel on top of a slot machine, placed "bonus" awards around the edge, and voila! The bonus round was born. Nowadays there are countless bonus rounds to choose from on countless machines. These are but a few of the most interesting ones.
Bonus Slot #1
Chickendales
This slot can also be found in our Top Slots to Play section due to its high payout rate. However, it made its way into our bonus slot area due to the sheer delight we get from watching fat chickens dance for us. If you are lucky enough to get three Chickendale symbols in a row, get ready for a good show. Once the big birds have finished their romp about, you select an audience member to critique their performance. The audience member will then display a scorecard indicating a bonus amount, a rose, a collect, or a private dance symbol. Three roses or a private dance take you to a second bonus, where you select eggs that increase or decrease the bonus thus far.
Bonus Slot #2
Monty Python and the Holy Grail
This machine wonderfully captures the hilarious mood of the Monty Python series and movies. The three bonus rounds use comedy bits from the Holy Grail movie, which are played when film clip symbols appear. The great thing is, you choose which of the 38 clips will play out as the bonus is awarded. Bonuses include the Grab-a-Goblet screen, where you try to pick the best bonus, and the Camelot song and dance screen, where you get seven rolls of a die in the top box. With each roll, you move around a game board on the top box, landing on credit amounts.
Bonus Slot #3
Keep Your Hat On
You'll probably want to steer clear of this game unless your sexual preference leans towards the masculine. When three, four or five scattered women appear on the payline, a fully clothed man appears on the video screen. You then have the pleasure of removing an article of his clothing. If all of the clothing is removed, the total bonus can be multiplied two or three times.
Bonus Slot #4
Deviled Eggs
This game follows a format called Bonus Bank, where you wager an extra bet to qualify for one of five bonus rounds. The cool thing about this game is the variety of bonus rounds. From the Free Games bonus round, where the star of the game, Li'l Lucy awards you with a random number of free spins with her sparkling dust, to the Throw a Win round, where she throws three dice to multiply your bonus win, to Treasure Chests, where you select from three treasure chests to receive up to 25 free spins with a win multiplier. This game is definitely unique.
Bonus Slot #5
Monopoly Reel Riches
In addition to the bonus game of making your way around the monopoly board to increase your bonus amount, the Electric Company, Railroads, Utilities, etc., have mini-bonuses of their own. If you land on the Electric Company, flashing light bulbs appear from which you choose bonus coins. For the Water Works, you choose water faucets that spout bonus coins.