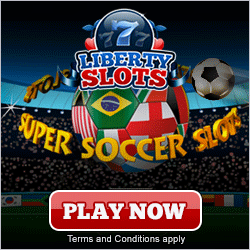 Gambling Money Management
It's a common story. It's vacation time. John and Jane have been saving up for a vacation all year and it's finally time to pack their bags and head to Vegas. As soon as they're off the plane, they head to the nearest casino with dreams of winning it big. They're eager to try their luck at the slot machines, and John immediately heads to the big spenders. After a couple of hours, Jane decides to take a break from her nickel machine and heads over to the restaurant. There she finds John, sitting solemnly at a table, a forlorn look in his eyes as he gazes off into a void of regret. Even though he had a bankroll of over $1,000, Jack managed to lose it all already. This vacation might not be so fun after all.
Is this simply a case of bad luck? Doubtful. Chances are, it had something to do with bad bankroll management. The truth is, even abnormally good luck means nothing if you know squat about gambling money management. A bankroll that is handled well can drastically minimize the effects of a streak of bad luck and give you a chance to capitalize on good old lady luck if she happens to show her face. As people like John and Jane often discover, in gambling, money management is a very important area to develop skills in. Professional gamblers, and even casinos, use gambling money management techniques to preserve their bankrolls and increase their profits.
The Bankroll
Back to the basics: you need a bankroll for gambling, obviously. A bankroll represents a specific amount of money set aside for wagering. It is important not to go over this amount in the heat of the moment. Greed is a gambler's most vicious enemy.
Session Bankrolls
A rather popular gambling money management strategy used by professional gamblers is to divide the bankroll into separate amounts of money, each to be risked in separate sessions. These can be two to three hours long, once or twice a day. Some have sessions that are four or six hours. The length isn't the important thing. The important thing is that the session ends immediately when the session bankroll winds up at zero. This prevents one bad session from ruining an entire day. Of course, you need to know when to quit while you're ahead as well.
Rolling Stop-loss
This is a slightly more advanced gambling money management technique and works much better than the quit-when-you-lose-it-all method employed by many people. The rolling-stop-loss method uses a sliding window. As an example, say your session is 10 bets. If you win five bets, the window moves forward by five. The beginning stop-loss was zero (a loss of 10 bets), but the new one is five. Your stop-loss limit would be a loss of ten bets from the highest point, which would now be five, and thus, your stop-loss limit would now be minus five.
Loose-Machine Search
If you are a regular visitor to a particular casino, this is a good technique to help you stay away from tight games and find loose machines over a long period of time. Use separate session bankrolls, with each one having a rolling stop-loss. For each bankroll, select a particular slot machine. Either earn a profit or reach the stop-loss, and head to the next machine. If, after a period of time, you track the slot machines, you'll begin to get an idea of which are tight and which are loose.
There is, of course, much more one can learn about gambling money management, and perhaps one of the best things you can do is observe how the pros do it. In the meantime, if you're not quite ready to lay your real bankroll on the line, give our free online slot machine a try.