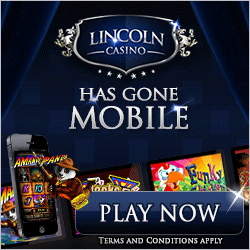 Penny Slots
If you tell a regular person that penny slots are the hottest new thing in the gaming industry, you will no doubt get a very predictable response: laughter.

As the penny is the lowest denomination of currency in the country, this laughter is to be expected. You can't buy anything with a penny anymore, and as a society, we have become accustomed to hearing about large sums of money. As a result, it's hard to think of the penny as having any value whatsoever. But the slot makers and casinos have no problem at all seeing the value in pennies. As far as they're concerned, the penny slots open up whole new earning potential.

Not Really About Pennies

The past few years have seen slot machine makers introducing machines with more lines in their games and with room for a larger number of coins for each line. This innovation came about as a result of the coinless machines. With bill acceptor and ticket out payoffs, they eliminated the need for hoppers. This allowed the number of coins that could be played on the machines to rise. Many players could not afford to play the maximum number of coins anymore on these new machines, and as a result, the quarter machines dropped to nickel machines. The slot makers saw the increasing popularity of the nickel games and wanted to make games that would take even more coins per spin. Again, these games became too expensive for the average player to play maximum coins, even nickels. The next logical step, of course, was the birth of penny slots.

Very Sneaky

The fact is, the cost of playing maximum coins per spin on the new penny slots can be far greater than playing the maximum coins in the old three-coin dollar machines. Many of these penny slots have 20 lines that can take up to 50 coins per line – we may be talking pennies, but that's $10 a spin!

Proceed With Caution

While playing penny slots, don't just continually go for the maximum bet or you might be unpleasantly surprised at your sudden lack of funds. Find out how many coins it takes to have a bet on all of the lines, then decide how many coins/credits you want to risk each spin. Don't ever think for a moment that a penny has no value. A million dollars is only worth the sum of its parts.

If you are ready to give a go at penny slots, check out the real deal here!